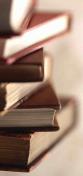 Publishing Synthesis, Ltd.

Customer Service
Our role and our goal is to provide the kind of service that will make your job an easier one. Think of us as a "shopping bag" company. Is your desk and the floor near it buried under mounds of manuscript, art manuscript--stuff that, if only it were in any order at all, might be made into a manuscript? When a project reaches massive overload, sweep it all into a shopping bag and call Publishing Synthesis. We'll synthesize it: we'll assemble, edit, create, and produce a book that's better than the sum of its parts.
Our Technology Advantage
We make it a priority to keep up with the rapid changes in print and production technology. We have a complete array of up-to-date publishing, design, scanning, illustration, and prepress tools. PDF technologies, e-book creation, and Print-On-Demand are everyday specialties. We electronically receive and transmit almost any kind of information and will meet your online and offline publishing needs and schedules--whether you're next door or on the opposite side of the world.