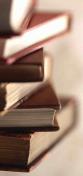 Publishing Synthesis, Ltd.

These Internet links access sites that may be of interest to you.

Publishing @ About.com
From About.com, a web site with ample information on electronic publishing and many publishing-related links.

Women's National Book Association
Open to women and men in all occupations allied to the publishing industry: publishers, authors, librarians, literary agents, editors, illustrators, designers, educators, critics, booksellers, and those engaged in book production, marketing, finance, subsidiary rights, and personnel as well as publishers and wholesalers

New York City Bookbinders Guild
The Bookbinders' Guild is a non-profit organization composed of professionals from all aspects of the graphic arts. Members include publishers, manufacturers, and suppliers involved in the creation of books and electronic media.

The Authors Guild
From on-line censorship to unauthorized photocopying, the Authors Guild has worked to protect writers' literary property and assure that writers receive the compensation and recognition they deserve.

Publishers Weekly
The international news source for book publishing and bookselling.